The first consultation meeting for gender equality has been held today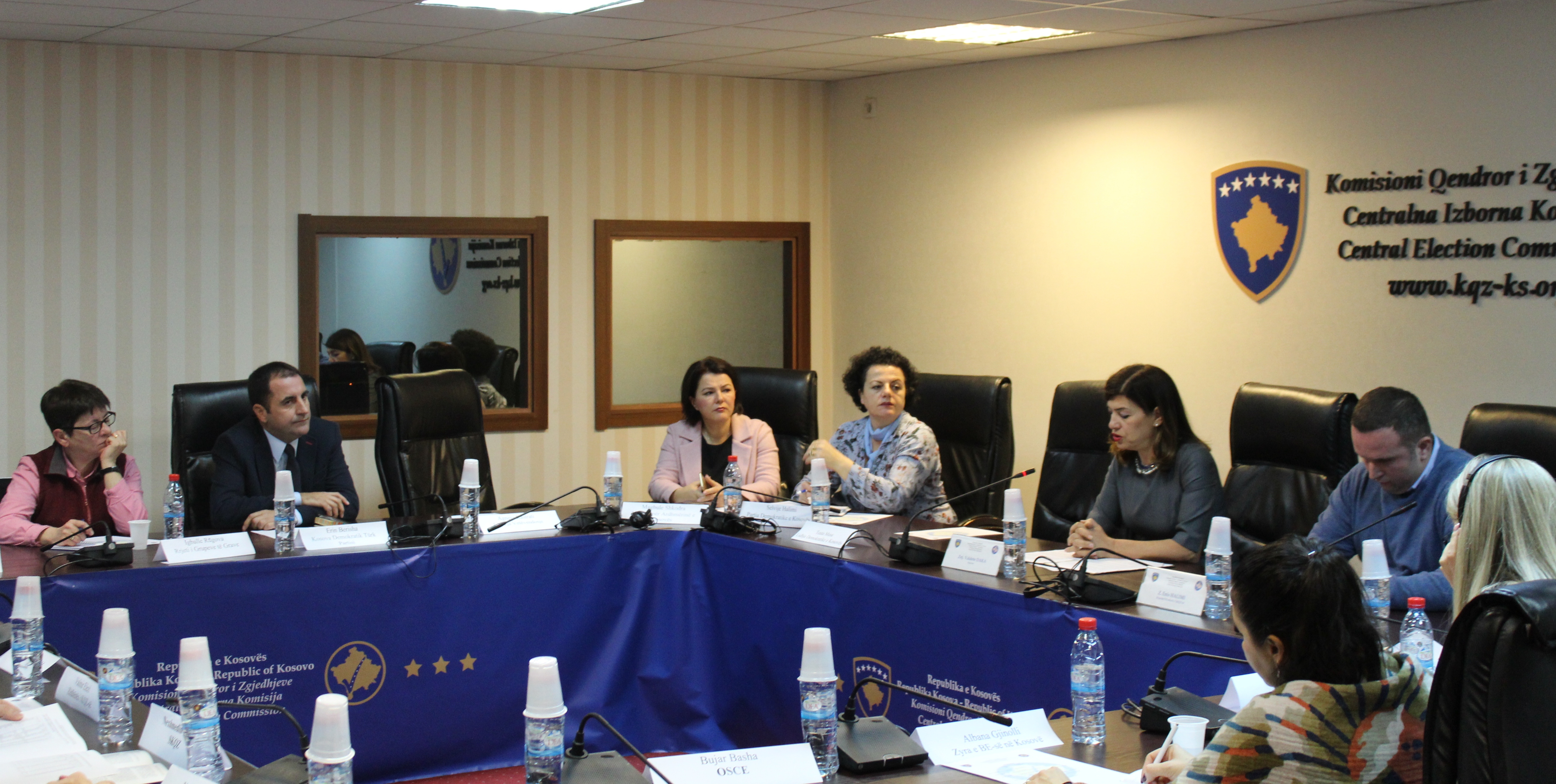 Today was held the first meeting of the gender equality consultative group, which consists of the Central Election Commission and representatives of Political Entities and Civil Society
At this meeting, CEC President Valdete Daka talked about the importance of advancing gender equality in electoral processes and the readiness of the CEC to make a contribution in this direction.
This consultation group, whose establishment was supported by the participants, aims to work on achieving gender equality in the administration of elections; increasing gender representation in electoral bodies; etc..
Deepening the cooperation with external stakeholder is one of the key strategic objectives of the CEC. To this purpose 3 consultative groups have been established: consultative group with civil society; consultative group for gender equality in elections and the consultative group on electoral access.
[foogallery id="10615″]