Consultation Group meeting has taken place: CEC – Civil Society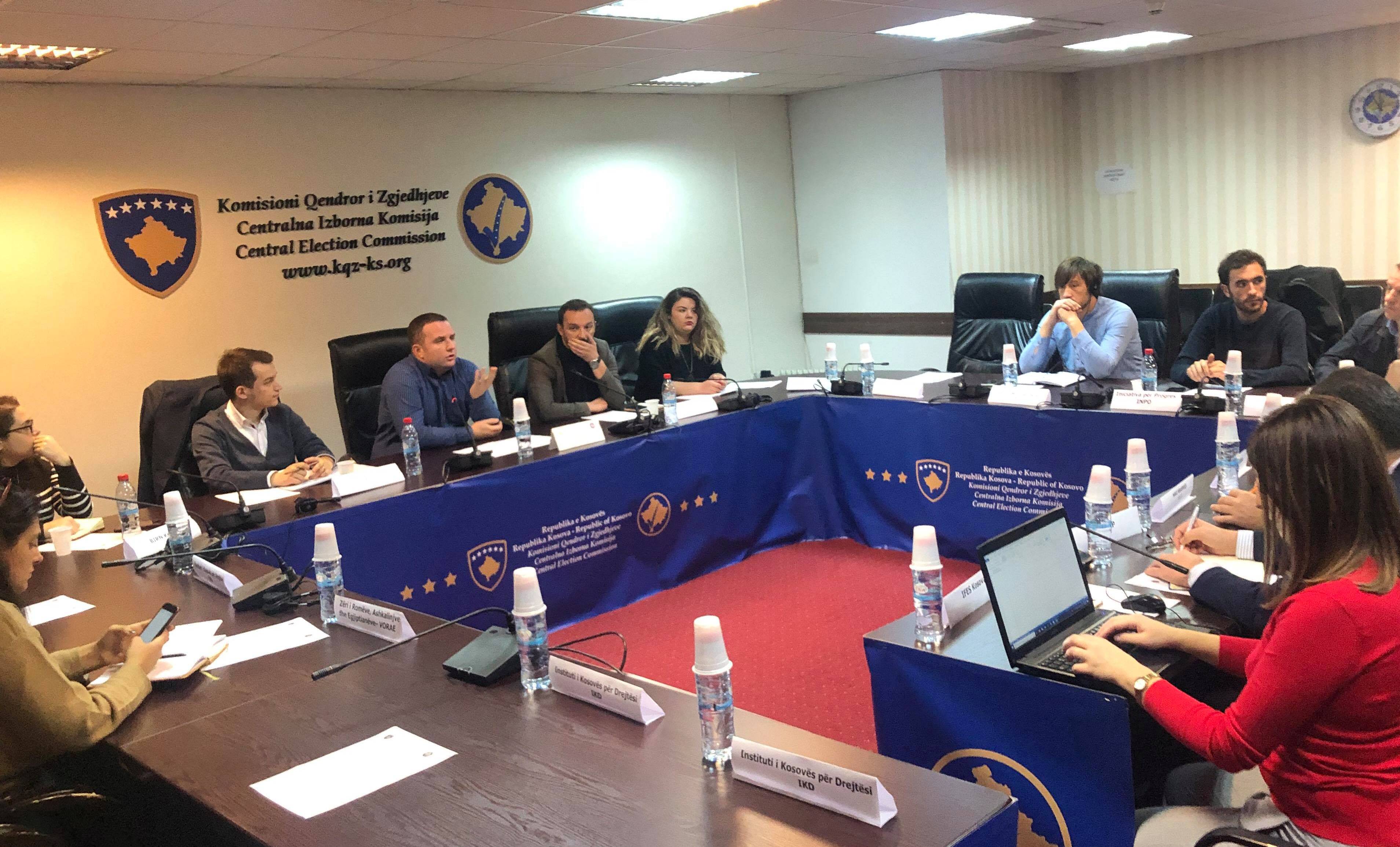 Today was held the first meeting of the consultative group consisting of officials of the Central Election Commission and representatives of Civil Society.
The purpose of this meeting was to discuss public information and voter education. Through this group, efforts are being made to coordinate better information and education of voters in the upcoming election processes.
This first meeting, besides the Chief Executive Officer, Enis Halimi and other officials of the CEC, was attended by representatives of various non-governmental organizations (Kosovo Democratic Institute – KDI, Institute for Democracy and Development – D4D, Kosovo Institute for Justice – IKD, Center for Peace and Tolerance, BIRN Kosovo, and Voice of Roma, Ashkali and Egyptians – VORAE, Initiative for Progress – INPO). Also, part of this meeting were representatives of the Election Panel on Appeals and Complaints; The International Foundation for Electoral Systems (IFES) and the OSCE Mission in Kosovo.
Deepening co-operation with external stakeholders is one of the key strategic objectives of the Central Election Commission. To this end, three consultative groups have been established: the Consultative Group with Civil Society; the Gender Equality in Elections consultative group and the consultative group on Electoral Access.
[foogallery id="10574″]