President Daka hosted EU Ambassador in Kosovo, Nataliya Apostolova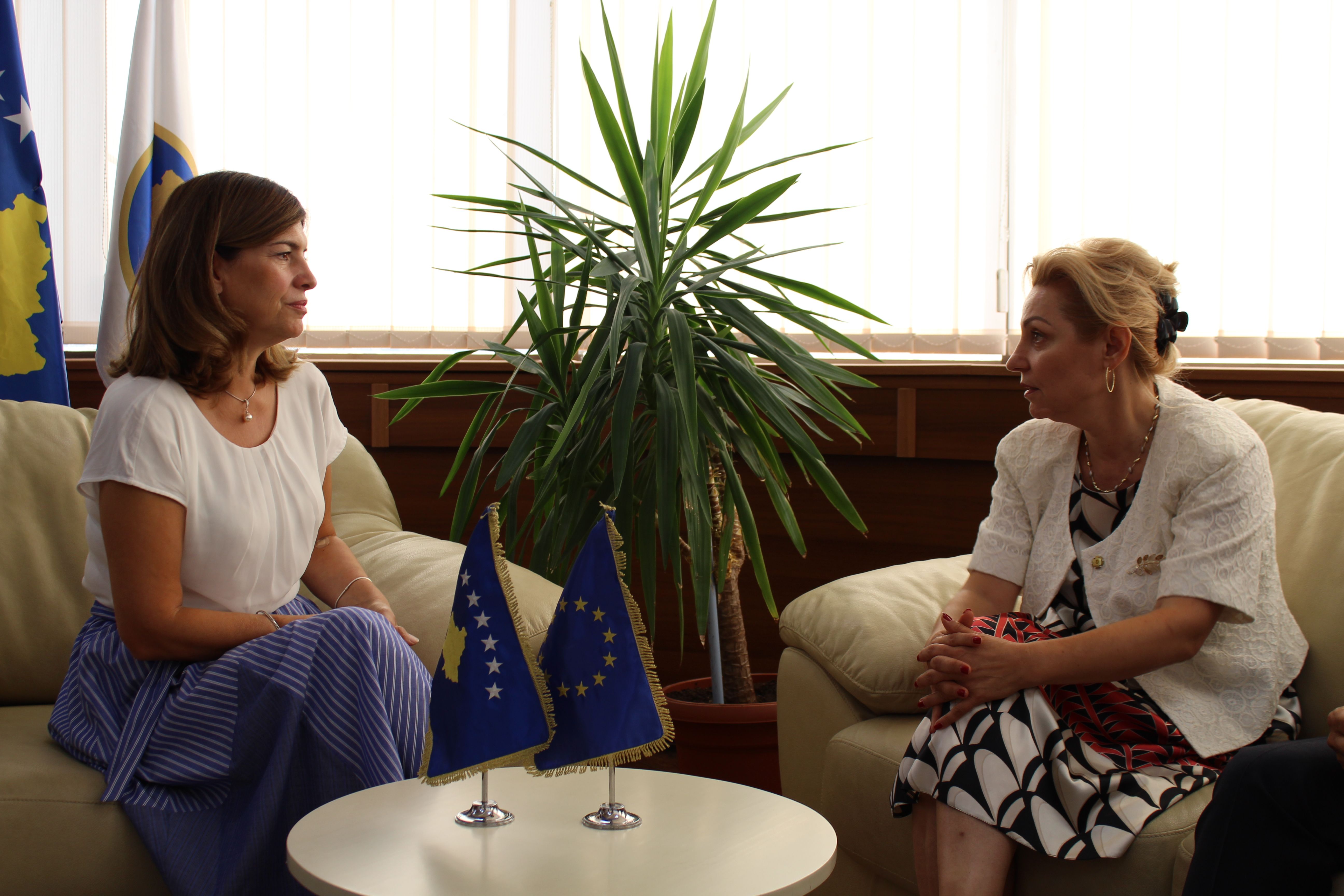 Prishtina, 31 August – The President of the Central Election Commission, Valdete Daka, met with the EU Special Representative in Kosovo, Ambassador Nataliya Apostolova.
In this meeting, President Daka briefed Ms Apostolova on the preparations that Central Election Commission is making on organization early elections for Kosovo Assembly.
On the other hand, Ambassador Apostolova expressed support for the work of Central Election Commission and announced that the EU High Representative for Foreign Affairs and Security Policy, Ms. Mogherini received the request of the President of Kosovo, Mr. Hashim Thaçi for sending a special mission to observe these elections, which request is being treated with great seriousness.
Speaking on behalf of CEC, Dhaka said that election observers are welcome in Kosovo, as they impact on increased reliability in the electoral process and added that CEC has tried to address with seriousness the recommendations of observers from previous election processes.
[foogallery id="12175″]