Institutional Cooperation – essential to strengthen election processes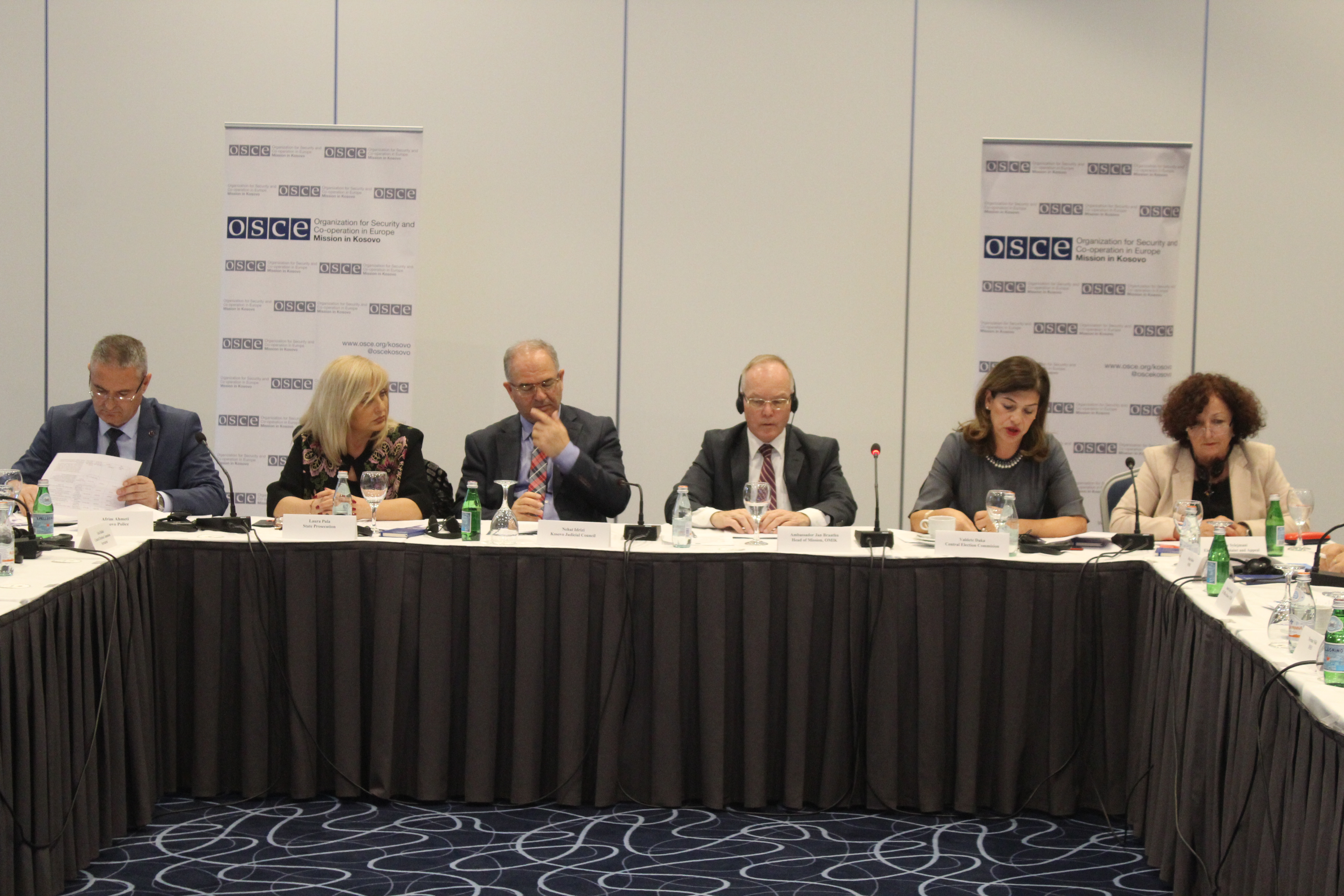 President of Central Election Commission, Valdete Daka and Chief Executive Officer of CEC Secretariat, Enis Halimi participated in the workshop organized by OSCE Mission in Kosovo with the subject: "Lessons learned by judicial bodies and Election Management Bodies for local elections of 2017".
Participants in this workshop were also the chief of OSCE Mission in Kosovo, ambassador Jan Braathu, as well heads of instructions such as: Nehat Idrizi-Chair of Kosovo Judicial Council, Afrim Ahmeti – Director of Operations Department from Kosovo Police; Laura Pula –Prosecutor from the office of State Prosecutor; and Gyletene Sylejmani – Chair of Election Panel on Appeals and Complaints.
In the opening speech, President Daka said that "our common presence here is a sign of our dedication and commitment to serve these goals (credibility in the electoral process, implementation with integrity, increased voter turnout, promotion of the rights and fundamental freedoms of citizens guaranteed by the Constitution of the Republic of Kosovo) and in this regard serves as the Memorandum of Cooperation signed between the institutions we lead ", said Daka.
She further added that we should continue to strengthen future electoral processes, increase security, prevent the irregularities that may arise, and that this is essential for inter-institutional cooperation.
[foogallery id="10562"]